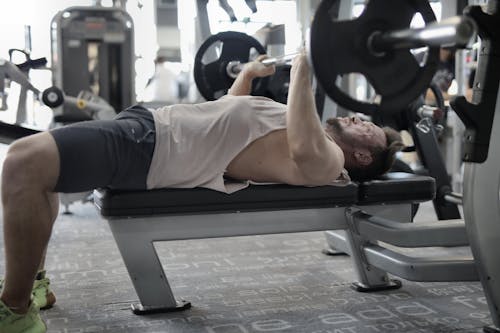 If we talk about building upper body, then bench press is a definite exercise to go in. It is one of the best upper body workouts to build and strengthening of many muscle groups in upper body including deltoids, triceps, forearms, pecs, arm muscles and abdominals. In this workout also there are many variations to target different muscle groups. Some of the variations are, incline bench press, decline bench press, dumbbell bench press, close grip bench press and narrow grip bench press. So in this article, we planned to talk about close grip bench press.
In the traditional bench press workout, the bulk of the work is done by the chest muscles. But in close grip bench press, the majority or the bulk is done by the triceps. Even though triceps are essential to build upper body strength and also to help moving elbows and shoulders. Strong triceps are the key to maintain the stability of your shoulders and arms.
Also, triceps are the base for strong and muscular arms for men and for women, it is definitely essential to triceps workouts to have toned arms. Otherwise women had to have flabby layer of flesh under neath their arms, which is not nice at all. To all these problems, this killer workout will help you.
The closed grip bench press is focusing more on your triceps while the traditional bench press works on your triceps, shoulders and specially on chest, not the triceps. So here are the basic step to perform, triceps killer workout, closed grip bench press.
Lay on the bench as similar to the traditional bench press (make sure your buttocks and back touches the bench well and your feet holds to the floor to have a strong base )
Grab the barbell with both of your hands with the distance of shoulder width apart. (When grasping the bar, your fingers must point outwards your face and thumbs opposite to each other)
Now bring the barbell slowly down towards your chest, without losing control (when performing this, your chest should be lifted slightly upwards from the bench)
Once the barbell is near your chest, press it upwards using your arms until your hands are fully straighten
Then slowly lower the barbell again towards your chest
Do for 3 sets of 8, 12, or 15 repetitions.
Make sure to keep your elbows into the body as you press the barbell and to maintain tension in the triceps and chest.