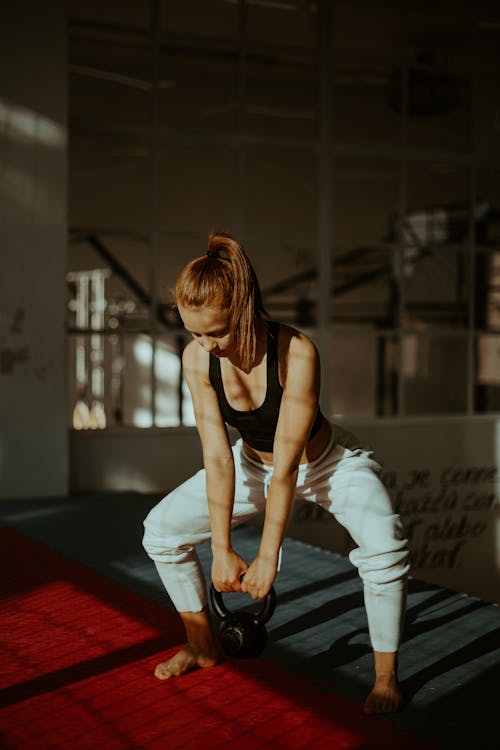 Sumo squat vs Squat
We all know that squats is an exercise with many benefits including lower body strengthening and calorie burning. Specially for women who needs a bigger butt, you must definitely add squats for your workout schedule. But when talking about squats, it has many variations to target different muscles or to focus more on few specialized muscles. Some of the most popular variations are, barbell squat, goblin squat and sumo squat. So we are here to discuss more in detail about Sumo squats in this article.
Sumo Squats
Sumo squat works on many lower body muscles at once including quads, glutes, hamstrings, hip flexors, calves and most importantly, sumo squat targets your inner thighs. Also, in sumo squats, there are few different variations categorized on the muscles work and the style of performance. Some of the sumo variations are, sumo squats with weights, sumo squats with kettlebell, sumo squat with barbell, sumo squat pulse and sumo squat deadlift.
Sumo squat muscles worked are the hamstrings, glutes, quads, hips, abductors and calves. Apart from the muscles worked in traditional squats, the sumo squats targets more on your inner thighs or abductor muscles.
Sumo squats benefits
Same as other squat variations, sumo squats also mainly targets the lower body muscles. It helps to strengthen your lower body muscles while improving the stability and balance of the body. Also sumo squats will help to increase the abduction activation which abductors are the inner thigh muscles.
How to perform sumo squats?
When performing sumo squats, you can choose a weight or either not. If you are a beginner, then we recommend you to try without weights first and later on you can add weights for better results. When adding weights grab a heavy dumbbell or a weight plate. Follow the below steps to perform the sumo squat.
Stand with your feet slightly wider than your hip width (In this step your feet must turn out like a base of a triangle)
If you are performing sumo squat without weights, then let your arms hang straight downwards freely and if you are preforming with weights, make sure to grab your dumbbell or weight plate tightly with both of your hands
Now bend and get to the squat position until your knee joint makes nearly an angle of 90 degrees. (In this step if no weights, then clasp your hands together)
Hold this position for 2 3 seconds and get back to the initial position
When standing, if you are performing without weights then let your arms hang freely
Repeat for 3 sets of 10-15 repetitions