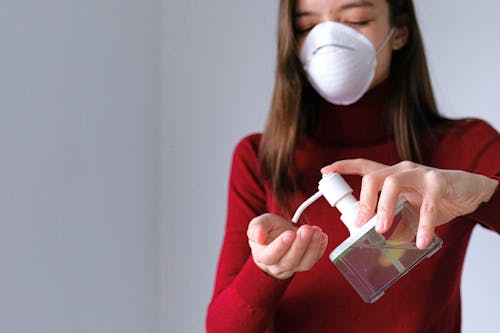 Covid-19 is in different spreading levels in different countries, around the globe. Some countries have successfully controlled the situation, some are currently doing well to get rid of the corona virus in the near future and unfortunately, some are getting worst day by day. The question is, whether is it safe to use gyms or not, this will be totally depend on the society or the country you live.
Is it really safe?
For the societies or countries which already controlled or above to control can be answered as "Yes, only if you follow the required precautions to avoid contacts with the virus". And for the countries which it gets worst day by day, it is safe not to. Not even for the gym, it is safe to avoid contact with any kind of external people during the pandemic for your own safety.
How COVID-19 transmission occurs?
It has found that corona virus spreads between people from direct (by mouth and nose secretions) and indirect transmissions (through contaminated objects and surfaces). In direct transmission, secretions can be spread when an infected person coughs, sneezes and speaks without wearing a mask. Researches have shown that people with close contact (less than 1 meter) with the infected person shows a higher possibility to get the infection.
How to avoid COVID-19?
Maintaining 1 meter distance with each other while wearing masks can keep you safe from getting those nose and mouth secretions from an infected person. Also if you can sanitize your hands frequently, then you can minimize the risk of getting the virus even as it can get to you by surfaces also.
Will London Gyms close in Tier 2 lockdown?
If you are currently in UK, then this will be more important for you. As the British government has introduced a 3 tire system to control the corona virus transmission, they have implemented a few rules. The tire system is categorized by the level of infection areas. They are as medium, high and very high levels of risks.
According to the Tier 2 restrictions in London, the areas which has the higher risks of corona virus transmission has to be close. Gyms, clubs, casinos and pubs are belong to this level of risk.
So finally, our recommendation as the Fitness Crackers is, if you are in a medium level risk area, it is okay to use gyms but with the correct precautions to protect yourself otherwise it is better to do home exercises and outdoor activities.