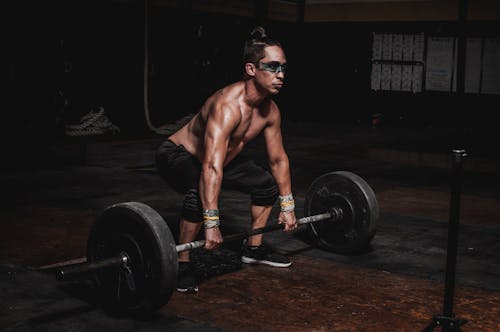 Barbell dead lifts is a powerful workout to active almost all muscles in our body. It works many muscles including quadriceps, inner thighs, glute muscles, lats, hamstrings, abdominal and oblique muscles.
Since in this exercise we are dealing with lot of weights than just a pair of dumbbells, I recommend for the beginners to definitely take assists by an instructor or a knowledgeable person before performing this exercise.
Since the number of active muscles are higher, we get many benefits out of barbell dead lifts. Unlike other exercises, dead-lifts will also involves in fat burning process too.
Here are the basic steps to perform barbell dead-lifts correctly.
Stand with your feet slightly less than the shoulder width apart, feet under the middle of the barbell
Slightly bend your knees and grab the barbell with a space wider than your shoulder width (Thumbs should face to each other and in a manner that other fingers are pointed towards you)
Stand slowly while straightening your legs and back (squeeze your glutes while standing)
Hold for few seconds
Go back to the initial step (just touch the ground by the barbell and stand again)
Do for 3 sets of 8, 10, 12 or 15 repetitions